Welcome to the online home of Schoenberg Guitars!
We are two different enterprises based at 106 Main Street in Tiburon, California. First, we are our own line of top quality, tradition-based hand-built Schoenberg guitars. And, second, we are the store in which they, along with the instruments of other top builders -- as well as new & vintage guitars, mandolins, ukuleles & banjos -- are bought, sold, & repaired. We cater to the needs of experienced musicians looking for one-of-a-kind instruments and, also, to the new player and absolute beginner. In fact, we have outstanding instruments at all price levels, and these include a custom set-up! (We have a reputation for our great set-ups, done while you wait.) We also host in-shop concerts by world-class musicians & offer lessons taught by a first-class instructor. And here, our online home, is the place to find all of our wares & information about our activities.
Please take a tour of our website and contact us with any questions. Here are some hints to help you with your search.
Thanks for dropping by!!
---
Our Newest Instruments
Soon to be listed
circa 1920 Weymann Guitar Banjo, new lower price
1971 Dobro Model 66, new lower price
1939 Martin 000-28
1928 Martin 00-45
2012 Martin D-28 Marquis
2012 Martin D-18GE 1934
2004 Martin D-42
1963 Martin D-28
2012 Martin 00-18 Custom (Engelmann spruce top)
Recent Eastman MD-515 Mandolin
2011 Martin CS-21-11
1941 Gibson J-35
1947 Martin 0-17
1999 Martin 000-28VS
1927 Martin 0-18
1932 Gibson L-00, elevated fingerboard
1915 Martin 0-17
2011 Giacomel Saturna 10-String Mandocello/Octave Mandolin
2010 Giacomel J-3 Two-Point Mandolin
1919 Gibson A-2 Mandolin
1989 Seiffert Mandola
1951 Gibson J-200
2004 Schoenberg OM-45 Deluxe
1933 Domingo Esteso Flamenco
Oahu Model 68 (in the shop)
Mark Leaf Single '0' Case, Used
Calton D Case, Used
---
Laurence Juber In Concert In October
Friday, October 16, at 8 p.m.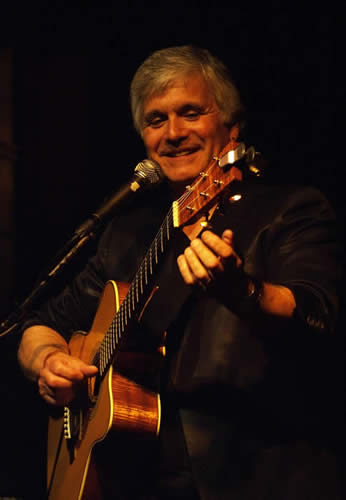 Laurence performs here each year to a sold-out house. Still it's hard to say what we like most about LJ's playing – his beautiful phrasing, the power built into his creative arrangements, or simply his superb technique. LJ truly has it all. From "Little Wing" to "It's Only A Paper Moon" to "While My Guitar Gently Weeps," his playing is gripping and masterful. Picked by Paul McCartney to play lead guitar for Wings, nothing he has done since is a lesser achievement. He has more than a dozen solo guitar recordings. He has two Grammy wins – one for his piece on "Pink Guitar – The Music of Henry Mancini" and many other accolades. His recent solo recording, "Wooden Horses," is full of groove-driven originals. And like his others, this show will sell out, so please call in advance for tickets. Then plan on being amazed when you get here . .
His playing is just short of sleight of hand, and, like all magicians, he makes it seem effortless. – San Francisco Chronicle
Tickets are $35 in advance, $40 at the door
Call for tickets: 415-789-0846
---
Sign Up for Group Guitar Lessons Now!
Sign Up for Group Guitar or Ukulele Lessons Now!
All of Joe's classes in Ukulele, Music Theory, & Guitar will be held at Roots Music Marin, 1455 East Francisco Blvd, San Rafael (near Home Depot). All classes are $125 for 6 weeks of one-hour classes, including all materials. You can register with a check to Joe sent to the store (Joe Miller c/o Eric Schoenberg Guitars, 106 Main St., Tiburon CA 94920) and please include a phone number and email. Click here for more details: Music Lessons All group classes are open to adults and teens.
BEGINNING UKULELE Group starts Thursday Sept. 17, 2015, 8:05 to 9:05 PM.
Continuing Ukulele Group starts Thursday Oct. 29, 8:05 to 9:05 PM (no class Nov. 26).
Advanced Ukulele Group starts Thursday Sept 10 2015, 7 ? 8 PM; also Thursday Oct. 22, 7 ? 8 PM (no class Nov. 26).
MUSIC THEORY for Guitarists and Other String Players starts Wednesday September 23, 8:05-9:05 PM.
Music Theory Level 2 starts Wednesday Nov. 4 2015, 8:05 ? 9:05 PM (no class Nov. 25).
BEGINNING FOLK / POP GUITAR starts Tuesday Sept. 29, 8:05 ? 9:05 PM
Continuing Folk / Pop Guitar starts Tuesday Nov. 10 2015, 8:05 ? 9:05 PM
American FINGERSTYLE GUITAR and JAM SESSION starts Wednesday Sept. 9, 7 ? 8 PM, and Wednesday Oct. 21 7-8 PM (no class Nov. 25). Some ability to read music is required for this class.
Private lessons for all ages are available both in Tiburon & San Rafael; please email JoeMiller1@gmail.com or call (415) 480-9618 for more info.
---
Recommended Videos
* Julian Lage: The best guitar player in the world plays the best guitar in the world
* Check out this video of the Recording King Interview with Eric Schoenberg
* Eric performing his composition All In Good Time at the Schoenberg Guitars 20th Anniversary Concert.
* Eric playing Good Ship Lollipop on his 1929 L-5.
* Eric While My Guitar Gently Weeps, on his Schoenberg 0 Cutaway